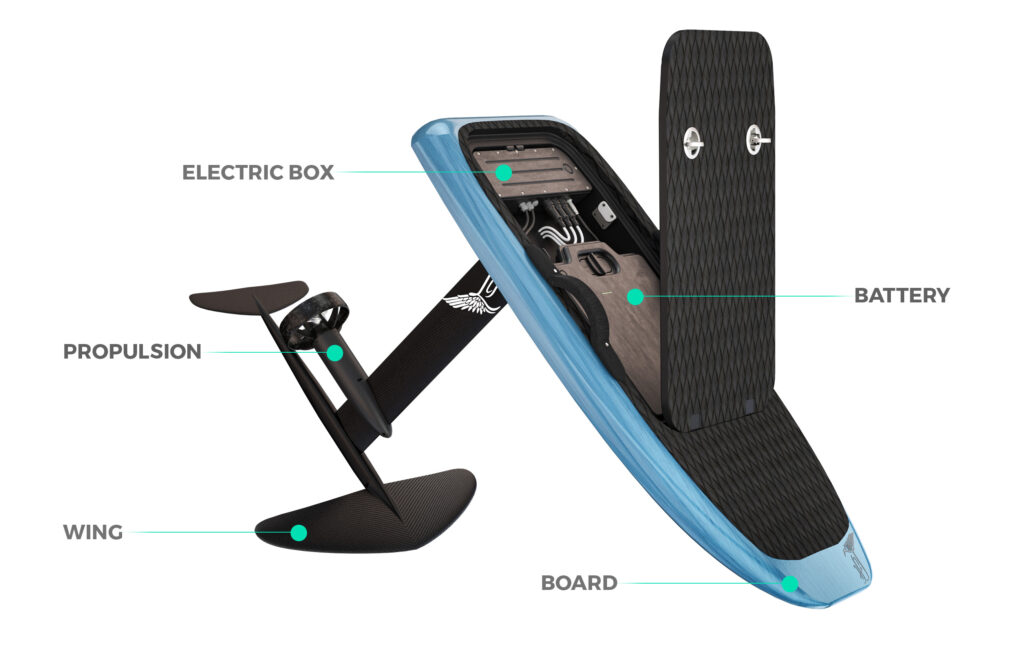 LIFT FOIL products are the electric foiling boards par excellence.
The careful engineering of the product has led to a manageable and easy to use board, with a fully integrated battery and electronic components, while the powerful and silent electric motor is located in the foil shaft, which will allow you to make the board fly for several miles with a range of up to 2 hours!
The board is driven by a waterproof wireless controller that will allow you to control the speed of the board and the fun.
The combinations of board (dimensions, shape) and foil (type of wings) allow the product to be adapted to all levels and weights of the rider for this, from the beginner to the expert, from 50Kg up to over 100Kg everyone can find the right combination of board and foil.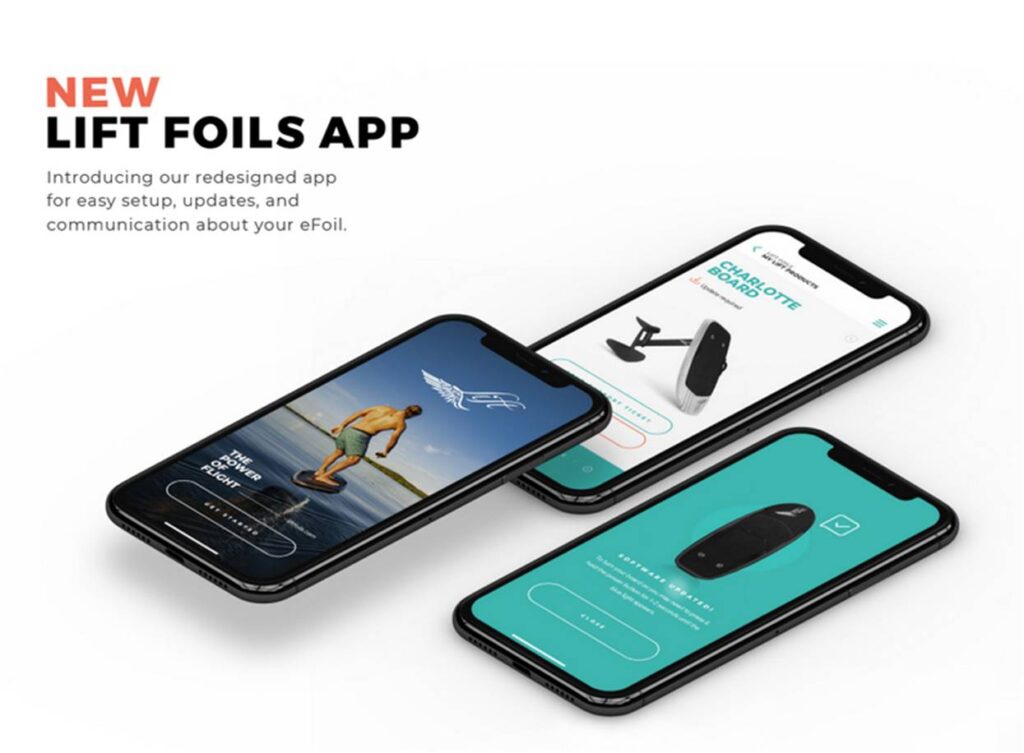 Prices starting from €10,500
Contact us for a timely quote, we will help you find the best proposal based on your needs.