Our TORQEEDO electric outboards satisfy every type of navigation need, from the electrification of kayaks and small fishing boats, to small and medium-sized tenders.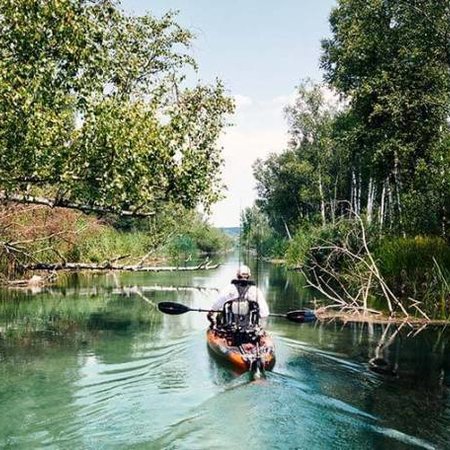 The TORQEEDO Ultralight line is mainly dedicated to fishing enthusiasts or to those who want to electrify their canoe or kayak, in a high-performance way and with the highest quality available on the market. The lightest TORQEEDO outboard weighs just 8.8kg (including battery) and transports anglers to the sweet spot of a big catch It's quick and easy to assemble, so you can concentrate on your favorite sport, fishing! The Ultralight features plenty of power, a range of up to 100km and a new innovative mount that is easier to attach, use and transport.
Tailored mounting options ensure compatibility with many popular kayak brands e.g. Hobie, Grabner, Prijon and Rotomod.
Find out HERE all the features and contact us for a specific quote.

Prices starting from €1,990
The globally successful TORQEEDO electric outboards from the Travel line are equipped with a powerful lithium-ion battery and an integrated on-board computer with GPS.
The reliable and powerful direct drive electric motor ensures a dynamic response, and is unrivaled in efficiency and quietness.
The electric motors of the TORQEEDO Travel line guarantee great autonomy and have the wonderful characteristic of being really light: for example the Travel 603 weighs only 15.5 kg, the 500 Wh battery only 4.2 kg and it even floats! The more powerful Travel 1103 with a 915 Wh battery also ensures easy handling thanks to its total weight of 17.3 kg. Whether you are a shipowner, a fisherman, a nature lover or curious about the world of electric navigation, the TORQEEDO Travel is the marine electric motor for you!
Find out HERE all the features and contact us for a specific quote.
Prices starting from €1,990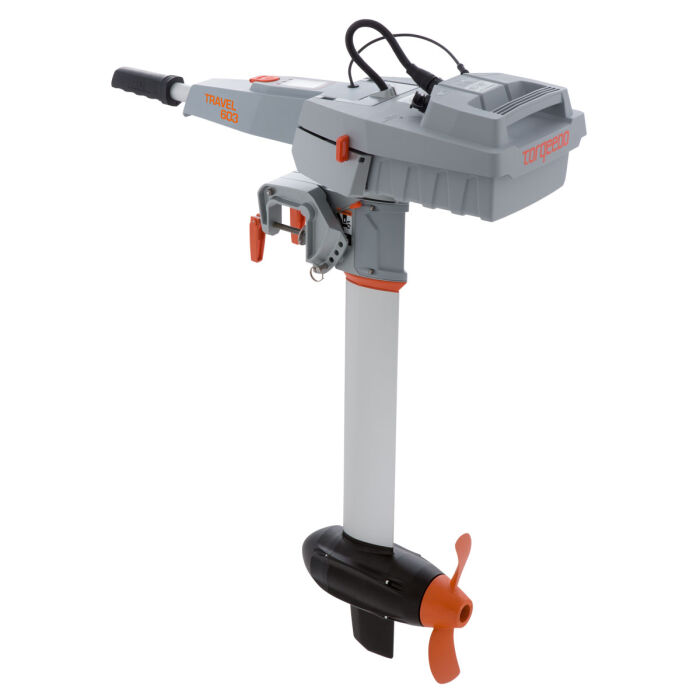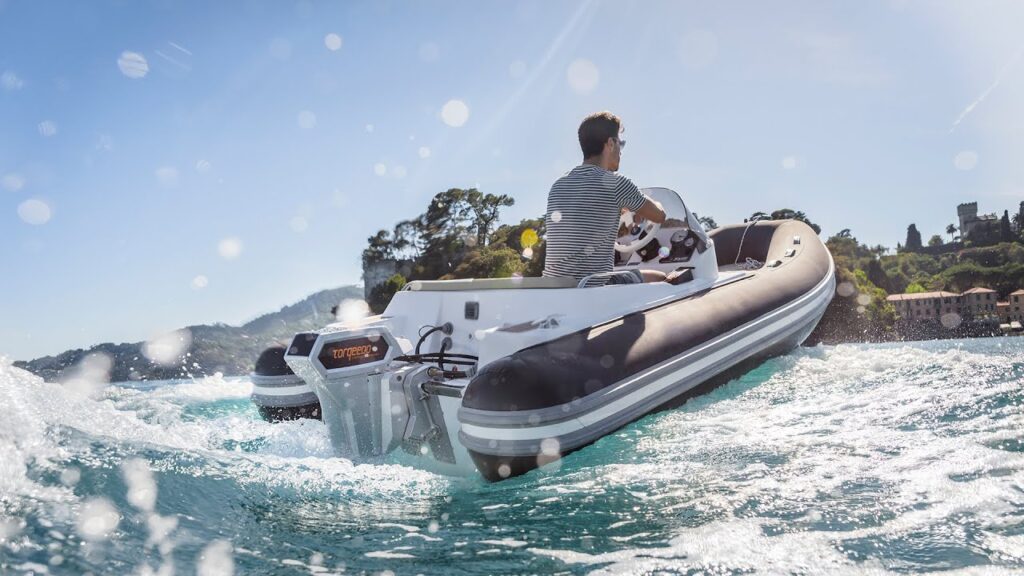 The new TORQEEDO Cruise electric motors for boats use optimized helical gears to provide power, quietness and lightness. The durable and extremely robust design of TORQEEDO Cruise engines is perfect for sailboats, powerboats and commercial applications up to 12 tons. Available with remote throttle (R) or rudder (T) control, in 3 kW, 6 kW, 10 kW and 12 kW versions – with a variety of shaft lengths to suit a wide range of applications .
Find out HERE all the features and contact us for a specific quote! We will understand your needs and can help you choose the most suitable engine for you
Prices starting from €3,600
AMAREW motors have a fair price and good quality. The electric motor is suitable for use in both fresh and salt water.
Equipped with a telescopic tiller with five forward and three reverse speeds, it is ideal for recreational purposes such as sailing canoes, kayaks and small (rubber) boats. Thanks to its low weight, the engine is easy to lift and transport, making it also ideal as a starter model for children. The Amarew AM features an LED battery level indicator, a corrosion resistant shaft, a freely variable motor and a weatherproof propeller. In addition, the electric motor is depth adjustable and the steering pressure can be adjusted.
AMAREW electric motors have the characteristic of not having an integrated battery and therefore requiring an external battery, which can be sized and allocated on board according to the needs of autonomy and the hull.
The powers vary from 0.3 kW to 0.7 kW with 12 Volt motors while they can be from 1 kW or 2 kW with 24 Volt motors. Contact us for a proposal aimed at your needs for a quote for the engine alone or combined with a correctly sized battery.
Prices starting from 190 € excluding batteries